Research Assistant Professor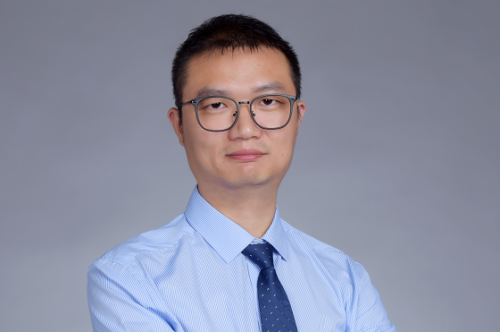 Dr. Qiang Liu joined the Department of Biomedical Engineering in Southern University of Sci. & Tech. as Research Assistant Professor. He received the Ph.D degree in Materials Science and Engineering from Norfolk State University, Virginia, USA, in 2014. His current work involves microwave induced thermoacoustic imaging, couplings between photon and phonon, and THz Technology. Dr. Liu has published papers in reputed journals, including Optics Express, Scientific Reports, Materials and Chinese Journal of Lasers. He also obtains two Chinese patents. Currently, he is the PI of a project that funded by Guangdong Natural Science Foundation. He has been invited to give academic talks in the University of Rochester (USA), Institute of Physics (IOP) Chinese Academy of Science (China), Franche-Comté Électronique Mécanique Thermique et Optique - Sciences et Technologies (FEMTOST, Besançon in France), Old Dominion University (USA) and Norfolk State University (USA).
Education Background
2002-2006 College of Science, Southwest University of Sci. & Tech., Bachelor
2006-2009 College of Electronic Sci. & Tech., Shenzhen University, Master
2010-2012 Department of Electrical & Computer Engineering, Old Dominion
University (USA), N/A
2012-2014 Department of Engineering, Ph. D
Work Experience
2015-2016 THz technical research center, research assistant
2016-2019 College of Optoelectronics & Physics, Shenzhen University, Assistant
Professor
2019-now Department of Biomedical Engineering, Southern University of
Sci. Tech.,Research Assistant Professor
P.I.
2017-2019 Natural Science Foundation of Guangdong Province"The theoretical
and experimental research in the THz phonon laser based on the photoacoustic
parametric amplification"
Selected Publications:
[1] Q. Liu (corresponding author), et al. "Highly sensitive THz gas-sensor based on the guided Bloch surface wave resonance in polymeric photonic crystals," Materials, 2020 (under review).
[2] Q. Liu (first author), et al. "Research Progress of Miniaturized Photo-Acoustic Imaging Technology in Biomedical Field," Chinese Journal of Lasers, 2019 (Accepted).
[3] Q. Liu (first & corresponding author), et al. "Plasmonic waveguide design for the enhanced forward stimulated brillouin scattering in diamond," Sci. Rep. 8, 88 (2018).
[4] Q. Liu (first author) "Coupled photonic crystal micro-cavities with ultra-low threshold power for stimulated Raman scattering," Opt. Express 19, 4795-4804 (2011).
[5] Q. Liu(first author), et al. "All-optical half adder based on cross structures in two-dimensional photonic crystals," Opt. Express 16, 18992-19000 (2008).