Royal Academy of Engineering Fellow , Institution of Civil Engineers and Geological Society Fellow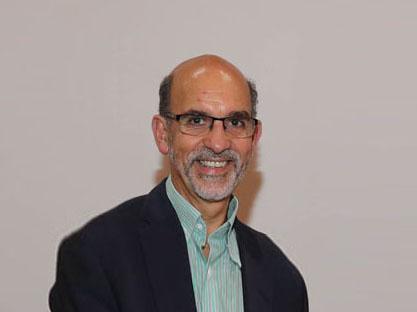 My research has ranged widely over science, engineering and social science aspects of groundwater and catchment management. Lists of the 75 or so grants, 35 PhD students and >400 publications are given in the appendices. My areas of interest can be summarised:
• Groundwater
o Groundwater resource analysis
o Modelling of tunnels
o Fractured and dual porosity rocks
• Groundwater pollution
o Multi-level sampling technologies
o Urban groundwater pollution
o Industrial and urban sources
o DNAPL behaviour and management
o MTBE
o Non-agricultural nitrates
o Natural attenuation
• Urban water
o Recharge in urban areas
o Lost rivers
o Daylighting
o Diffuse urban pollution
o Cities and rivers
• Catchment management
o Integrated management
o Bathing water impacts
o Role of hyporheic zone
o Groundwater protection zones
This research has taken place within two major research centres which I have created:
• Founder and leader of the Groundwater Protection and Restoration Group (GPRG) at the University of Sheffield, a large and thriving multidisciplinary grouping of geologists, engineers, microbiologists, chemists and environmental scientists. The research themes of the group are: Biodegradation Science, Geochemistry, Groundwater Restoration, Groundwater Modelling, Natural Attenuation, and Urban Groundwater.
• Director of the Catchment Science Centre. This is an Environment Agency – University of Sheffield partnership – the only one they have with a university. It is multi-disciplinary collaboration including ecologists, social scientists, hydrologists, geochemists, geographers, applied mathematicians and engineers. Our goal has been to provide the scientific underpinning for the integrated management of both water and land in catchments which is required to protect the ecological health of surface waters.
Education
BA, Engineering Sciences Cambridge (Pembroke), Engineering 1969-72
MSc, Engineering Hydrology London (Imperial), Civil Engineering 1974-75
PhD, Earth Sciences Birmingham, Earth Sciences 1990
DSc, Urban and industrial impacts on groundwater Birmingham, Geography Earth and Environmental Sciences 2003
Employment
Anglian Water Authority, Cambridge Engineer, Senior Engineer 1972-77
Binnie & Partners (Consulting Engineers), London and overseas Hydrologist 1977-84
School of Earth Sciences, University of Birmingham, UK Lecturer Hydrogeology Research Group 1984-94
Dept of Civil and Environmental Engineering, University of Bradford, UK Professor of Environmental Management, Deputy Head of Dept 1994-97
University of Sheffield, UK, Dept of Civil and Structural Engineering
Prof of Environmental Engineering, 1998 – 2016
Head of Department, 2001 – 2005
Director, Catchment Science Centre, 2005 – 2014
University of Sheffield, UK, Faculty of Engineering Director of Research and Innovation, 2013 – 2016
Peking University Visiting Professor 2011-2015
Beijing Normal University Honorary Professor 2011-2015
School of Environmental Science and Engineering, Souther University of Science and Technology Chair Professor 2017-present
Professional qualifications and learned society memberships
Fellow Royal Academy of Engineering 2001
Fellow (Member) Institution of Civil Engineers 1996 (1980)
Chartered Engineer Engineering Council, through ICE 1980
Chartered Geologist Geological Society 1990
Fellow Geological Society 1990
Member British Hydrological Society 1984
Member International Association of Hydrogeologists 1985