Clubs And Organizations
SUSTech is an enormous supporter of expanding opportunities for students to learn outside of the classroom. We have always supported the creation of a campus culture with a rich history and unique SUSTech characteristics. By giving students the opportunity to expand their minds and broaden their ideas, they can shape their integrity, determination, and character. All these new opportunities see SUSTechers become more mature, advance academically, and become healthier, both physically and mentally.
With over 100 student-run clubs on campus running the gamut from sports to academics, from dance to entrepreneurship, from arts to technology and from volunteering to self-defense, there is always something different you can do on campus with your classmates. With a rich diversity of cross-cultural opportunities for every student and teacher, no-one is lacking in the range of activities. Whether you want to salsa dance, try your hand at traditional Chinese musical instruments, writing their hip-hop songs, helping the less fortunate, or scoring goals for SUSTech's football teams, you can find your niche. You can always start your student club to provide something unique to add to SUSTech's cultural diversity. Who knows what you'll find?
SUSTech Student Union
The SUSTech Student Union is an influential student organization and represents the SUSTech undergraduate student body. It acts as a bridge between the student body and the University authority in furthering the interests of the students and the University as a whole.
The SUSTech Social Union works hand in hand with the SUSTech Student Union to represent students on campus. The Social Union manages the more than one hundred student clubs, covering all sorts of student interests.
Sports Clubs
Whether you are representing your residential college, the university or playing with some friends, you can find a sport that suits you here. If you can't find your sport here, start your own club! We also have many sports competitions taking place throughout the year on campus and against other universities within Shenzhen, across Guangdong and across China – there are many opportunities for you!
Cultural And Arts Clubs
Students at SUSTech are always keen to show their culture to others or get involved, whether it's through playing traditional instruments, performing hip-hop songs, cooking food, or any number of activities. We've also got those clubs where students delve deep into the arts, whether its writing fiction, arguing over intensive philosophical debates or having in-depth discussions about morality and psychology. As the most popular sort of club on campus, students flock to this sort of activity.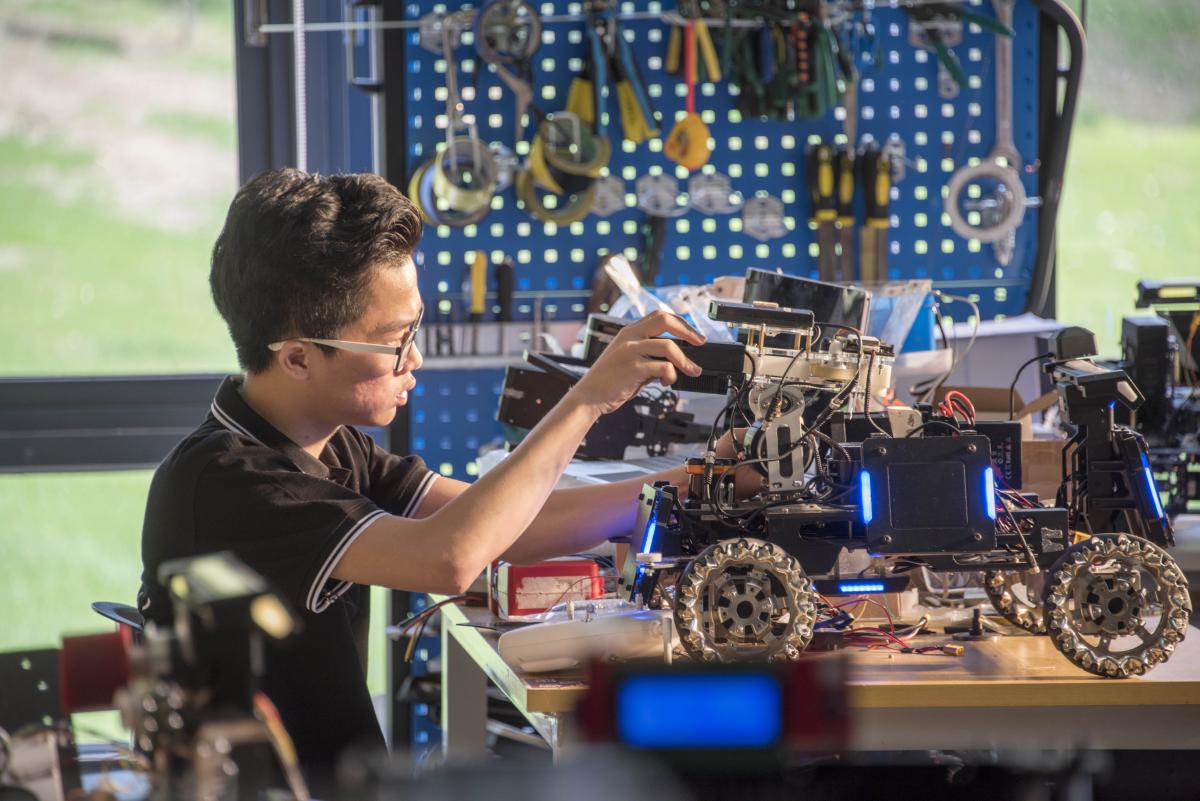 Academic Clubs
As a research institution, the students of SUSTech have always longed to push the scientific envelope. In small groups around campus, students' bond over different ideas around campus, trying to work out how to solve different problems using interdisciplinary approaches. Numerous students have hit it off over their mutual interests and found unique solutions to their shared research logjams.
Student News Agency
SUSTech students have plenty of opportunities to express themselves on campus. Working in conjunction with the Office of Communications and Public Relations, students get the opportunity to source stories across campus, interview our numerous experts, voice their opinions and show their creativity through all sorts of publications available at SUSTech. Students are regularly published on both our Chinese and English-language websites, as well as in residential college magazines as student magazines like Scientia.
SUSTech Volunteering
Student social practice and volunteer service are integral to the development of SUSTech students. Every year, thousands of our students take part in volunteer work across China and around the world. Our residential colleges assist the students in preparing for their volunteer work, ensuring that they understand the social importance of their efforts.
The volunteer service at SUSTech is hugely popular and has become central to our campus culture. With XX number of volunteer service stations, service bases and volunteer service teams, SUSTech is proud of the students that have worked so hard in its short history to develop such a culture. Many of our top graduates each year highlight the role volunteering has played in their university lives to ground them and remind them that not everyone is as fortunate as they are.