Visiting Distinguished Professor (Long-Term)
Chinese Academy of Sciences Member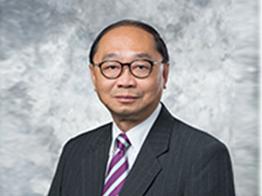 Professor Henry N.C. Wong is currently Professor of Chemistry and Head of New Asia College at the Chinese University of Hong Kong. He is a long-term  Distinguished Visiting Professor of SUSTech.
He obtained his B.Sc. degree with first class honors from CUHK in 1973, and was subsequently awarded a Shell Scholarship for Postgraduate Studies in the United Kingdom. He furthered his studies at University College London where he obtained his Ph.D. in 1976. After two postdoctoral research years at Harvard University, Professor Wong returned to University College London to begin his independent research undertaking as Ramsay Memorial Fellow. From 1980 to 1982, Professor Wong did research at the Shanghai Institute of Organic Chemistry, The Chinese Academy of Sciences. He returned to CUHK in 1983 and was the Chairman of the Department of Chemistry from 1995 to 1997, and the Senate Committee on Student Discipline from 1997 to 2002. He has been the Chairman of the Research Committee and the Academic Equipment Grant Committee since 2004 and 2006, respectively.
Professor Wong's research interests are concerned with the syntheses and studies of natural and non-natural molecules. He serves on the editorial boards of several international and national journals. He received the degree of Doctor of Science from the University of London in 1994. Professor Wong has also been actively contributing to the research and scientific development on the mainland. He is Chairman of the Management Committee, Shanghai-Hong Kong Joint Laboratory in Chemical Synthesis, Shanghai Institute of Organic Chemistry, The Chinese Academy of Sciences. He is also an honorary professor and guest professor of many tertiary institutions in Mainland China. Professor Wong has received many prestigious awards over the years. He won the 2nd Class State Natural Science Award of China in 1997. He was a Croucher Senior Research Fellow in 1999-2000 and was elected to The Chinese Academy of Sciences and The Academy of Sciences for the Developing World (formerly known as The Third World Academy of Sciences) in 1999 and 2004, respectively.