National research platform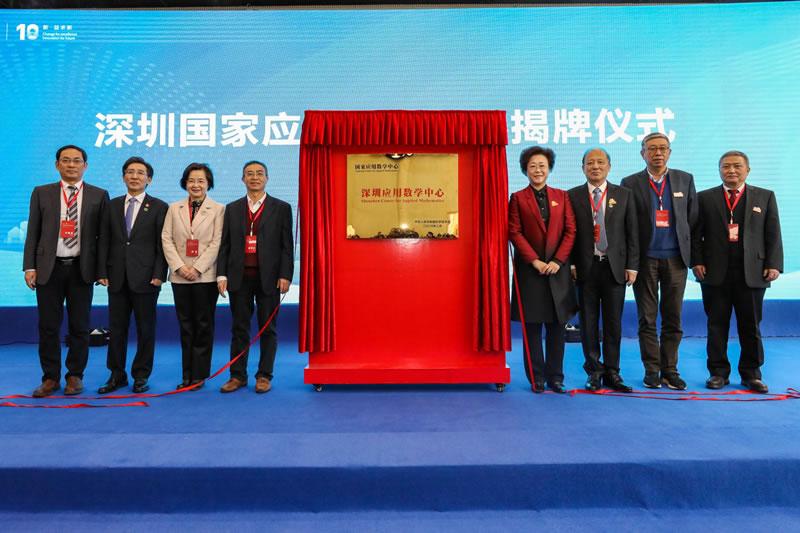 National Center For Applied Mathematics Shenzhen
The National Center for Applied Mathematics Shenzhen (NaCAMS) is a major national research center spearheaded by Southern University of Science and Technology (SUSTech) in collaboration with Shenzhen University (SZU), the Shenzhen Institutes of Advanced Technology (SIAT) of the Chinese Academy of Sciences (CAS), and China Electronics Technology Group Corporation (CETC). The mission of the center is to serve significant needs of the nation and the region by combining applied mathematics research, preparation of the next generation of applied mathematicians, and industrial applications. NaCAMS is the first national mathematics center in Shenzhen. It is also the first national research platform at SUSTech. The Ministry of Science and Technology (MoST), Shenzhen Municipal Government, and SUSTech all provided essential support for the establishment of the Center.
NaCAMS enjoys an excellent research team with three members of the Chinese Academy of Sciences, one member of the Chinese Academy of Engineering (CAE), and nineteen nationally distinguished scholars as recognized by the central government.
The initial stage of the Center consists of three research labs. The current focuses are mathematical problems associated with precision medicine, big data, machine learning, complex networks, and smart cities.