Visiting Assistant Professor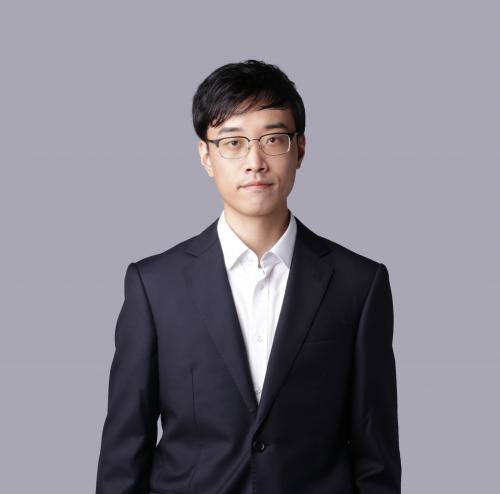 Dr. Yang Lei is an assistant professor in the Faculty of Economics and Business Administration at Southern University of Science and Technology. He received his Ph.D. degree in Department of Decision Science & Managerial economics at the Chinese University of Hong Kong. His current research interest focuses on Big Data and Social Media; Big Data and Supply Chain Management;
Business Value of IT; IT-Enabled Organizational Behavior; IT and Education; Microtask Crowdsourcing Platform, etc. His papers have been published at International Journal of Operations and Production Management, Pacific Asia Conference on Information Systems, International Conference on Electronic Business, Cross Strait Conference of Information Management Development and Strategy, HIT 2018 Author Development Workshop. He has also served a lot of external services: referee for journals including Information & Management, International Journal of Information Management, Telematics and Informatics, Electronic Commerce Research, etc.
He is also very keen on working closely with local industries for knowledge transfer and has conducted studies and consulting works for a lot of firms. His research interests are mainly in applying IT on process improvement, knowledge management improvement.
Educational Background:
Ph. D. 2013-2019 The Chinese University of Hong Kong, Hong Kong MIS stream
B.BA. 2008-2012 University of Science & Technology Beijing, Beijing
Information Management & Information Systems
Honors and rewards:
Full Scholarship of the Doctoral Institute of the Chinese University of Hong Kong
Research:
Big Data and Social Media
Big Data and Supply Chain Management
Business Value of IT
IT-Enabled Organizational Behavior
IT and Education
Microtask Crowdsourcing Platform
Teaching Experience:
Management Information System
Management System Analysis and Design
Business Data-Analytics: Technology and Applications
Journal and Conference Papers:
Yang Lei, Xiling Cui, Jifan Ren, and Qiang Zhou, "From 'Personal' to 'Interpersonal': A multilevel approach to uncovering the relationship between job satisfaction and knowledge sharing among IT professionals", Accepted by Journal of Knowledge Management. (SSCI,ABS 2,IF:8.12).
Yang Lei, Qiang Zhou, Waiman Cheung, and Xiling Cui, "Reexamining the stock market reaction to the announcement of online sales channel investment in enterprises", Accepted by Electronic Commerce Research. (SSCI, ABS 2, IF:3.75).
Yang Lei, Yue Guo, Yiying Zhang, and Waiman Cheung (2021), "Information technology and service diversification: A cross-level study in different innovation environments", Information & Management, 103432. (SSCI and SCI, JCR Q1, ABS 3, IF : 7.55).
Xiling Cui, Vincent Lai, Paul Benjamin, and Yang Lei* (2020), "The effects of bidder factors on online bidding strategies: A motivation-opportunity-ability (MOA) model", Decision Support Systems, 138, 113397. (SCI, JCR Q1, ABS 3, IF:5.80)
Xiling Cui, Baofeng Huo, Yang Lei*, and Qiang Zhou (2019). "The influence of team social media usage on individual knowledge sharing and job performance from a cross-level perspective", International Journal of Operations & Production Management, 40(5), 553-573. (SSCI, JCR Q1, ABS 4, IF:6.63)