Associate Teaching Professor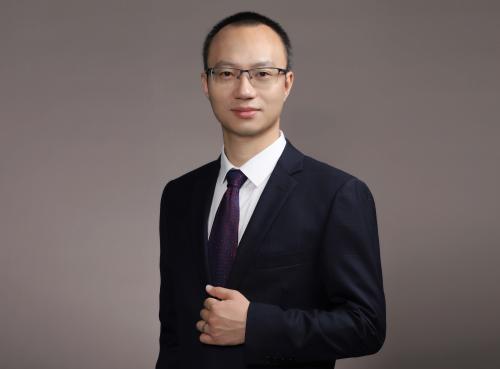 Researching areas: robot control, multi-robot cooperation, intelligent algorithm, computer architecture, etc.
Wende Ke received his Ph.D degree from Harbin Institute of Technology, China, in July, 2013. He once worked in Guangdong University of Petrochemical Technology, taking the positions of director in Guangdong Engineering Research Center of Cloud Robot and the deputy dean in School of Computer and Electronic Information. Wende Ke has taken charge of over 10 research projects and has over 50 papers published. He has also 6 pattern inventions been open. At the same time he was granted the rights of over 20 utility model patents and over 20 copyrights of software, respectively. As the tutor for the innovative students, Wende Ke has directed the teams to win the first prizes and the second prizes many times in the national robot competitions. Since 2015 he has taken the positions of reviewers in journals such ACTA AUTOMATICA SINICA and Control Theory & Applications, etc.
Educational background:
◆ 2009.03~2013.07    Computer architecture, Harbin Institute of Technology, Ph.D
◆ 2003.09~2005.12    Software engineering, Huazhong University of Science and Technology, Master
◆ 1995.09~1999.07    Computer software, Wuhan University of Surveying and Mapping Technology, Bachelor
Working experiences:
◆ 2017.02~ present    Department of Mechanical and Energy Engineering, associated teaching professor (employed as)
◆ 2013.12~2017.01    School of Computer and Electronic Information, Guangdong University of Petrochemical Technology, professor (deputy dean)
◆ 2008.12~2013.11    School of Computer and Electronic Information, Guangdong University of Petrochemical Technology, associated professor
◆ 2004.12~2008.11    School of Computer and Electronic Information, Guangdong University of Petrochemical Technology, lecturer
◆ 1999.07~2004.11    School of Computer and Electronic Information, Guangdong University of Petrochemical Technology, assistant teacher

Papers:
[1] Ke Wende. Study of Preferential Vector of Particle Swarm with Hierarchical Reinforcement[J]. International Journal of Wireless and Mobile Computing, 2016, 10(3): 293-300
[2] Ke Wen-De, Peng Zhi-Ping, Cai Ze-Su, et al. Study of trajectory tracking control for humanoid robot based on similarity locomotion[J]. Acta Automatica Sinica, 2014, 40(11): 2404−2413
[3] Ke Wen-De, Cui Gang, Hong Bing-Rong, et al. Falling forward of humanoid robot based on similarity with parametric optimum[J]. ACTA AUTOMATICA SINICA, 2011.8, 37(8): 1006-1013
[4] Ke Wen-De, Peng Zhi-ping, Cai Ze-su, Chen Ke. Constraint and optimization control on similar stepping upstairs for humanoid robot[J]. Robot, 2014.3, 36(2): 233-240
[5] Ke Wen-De, Cui Gang, Hong Bing-Rong, et al. On biped walking of humanoid robot based on movement similarity[J]. Robot, 2010.11, 32(16): 766-772
[6] Ke Wen-De, Ping Zhi-Ping, Hong Bing-rong, et al. Locomotion similarity-based Humanoid robot's stepping upstairs[J]. Journal of Huazhong University of Science and Technology (Nature Science), 2012.12, 40(12): 60-64
[7] Ke Wen-De, Hong Bing-Rong, Cui Gang, et al. Study of key pose of movement similarity on humanoid robot[J]. Information Technology Journal, 2012, 11(11): 1612-1618
[8] Ke Wen-de, Hong Bing-rong, Cui Gang, et al. Study on similarity imitation constraints of biped walking for humanoid robot[J]. International Journal of Computing Science and Mathematics, 2013, 4(1): 51-61
[9] Ke Wende, Peng Zhi-ping, Chen Ke, et al. Study of similar motion imitation of stepping upstairs for humanoid robot[J]. International Journal of Computing Science and Mathematics, 2013, 4(2): 120-130
[10] Ke Wende, Peng Zhi-ping, Yuan Quan-de, et al. A method of task allocation and automated negotiation for multi robots[J]. Journal of Electronics (China), 2012.11, 6: 541-549
[11] Ke Wen-De, Hong Bing-Rong, Cui Gang, et al. An improved polar scan Matching arithmetic for humanoid robot[J]. Journal of Harbin Institute of Technology (Sup 2), 2012.7: 1005-9113
[12] Ke Wen-De, Hong Bing-Rong, Cui Gang, et al. Design of similarity walking of humanoid robot[J]. Journal of Harbin Institute of Technology (Sup 2), 2010.7: 9-12
[13] Ke Wen-De, Hong Bing-Rong, Cui Gang, et al. Research of voice synthesis in humanoid robot[J]. Journal of Harbin Institute of Technology, 2009.5: 170-173