Tenure Track Assistant Professor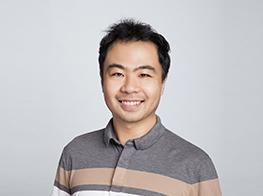 Research Area
Algebraic Geometry, especially Birational Geometry
Employment
2018 - Current Tenure-Track Assistant Professor, SUSTech
2015 - 2018 Assistant Professor, BICMR.
2014 - 2015 Visiting Lecturer, Johns Hopkins University.
Education
2009 - 2014 Ph.D. in Mathematics, Rutgers University-New Brunswick.
2005 - 2009 B.S. in Mathematics, Tianjin University.
Publications and Preprints
[7] (with Lev Borisov) On Clifford double mirrors of toric complete intersections, arXiv:1601.00809, Adv. Math. 328 (2018), 300–355.
[6] Counterexamples of Lefschetz hyperplane type results for movable cones, arXiv:1601.05546, Complex Manifolds, Volume 3, Issue 1 (2016), 207–210.
[5] On the birationality of complete intersections associated to nef-partitions. arXiv:1310.2310, Adv. Math. 299 (2016), 71–107.
[4] (with Lev Borisov) On complete intersections with trivial canonical class, arXiv:1404.7490, Adv. Math. 268 (2015), 339–349.
[3] On derived equivalence of general Clifford double mirrors, arXiv:1605.04530.
[2] (with Jingjun Han) On Fujita's conjecture for pseudo-effective thresholds, arXiv:1705.08862.
[1] (with Jingjun Han and Lu Qi) ACC for log canonical threshold polytopes, arXiv:1706.07628.