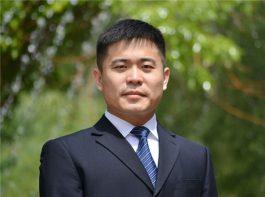 TENG Mingzheng is an Associate Professor in Marxism and Contemporary China Studies at Southern University of Science and Technology(SUSTech). He received his doctorate of Sinicization of Marxism at Renmin University of China. He also had been a visiting scholar at School of Political Science and International Studies, University of Queensland(UQ), Australia. He can be reached at Research Center of Ideological and Political Education, 1088 Xueyuan Avenue, Shenzhen 518055, P.R. China or tengsustc@163.com.
Research
 State Governance
 Party Building
 International Relationship
Teaching
 Undergraduate course: the Introduction to Mao Zedong Thought and the Theoretical System of Socialism with Chinese Characteristics
 Graduate course: the Research On the Theory and Practice of Socialism with Chinese Characteristics.
Publications
Grants & Fellowships
Research on Xi Jinping's Important Discussion of State Governance, National Social Science Fund in China, 2019.
Selected Publications
He has published more than 50 academic articles. The Selected Publications are as follows:
 Study on Xi Jinping's Thought of Modernization of State Governance, Journal of Dalian University of Technology (Social Science Edition), 2018. CSSCI
 The Theoretical Value and Practice Implication of Building the CPC into an Innovation, Service-oriented and Learning Marxism Ruling Party, Studies on Socialism with Chinese Characteristics, 2013. CSSCI