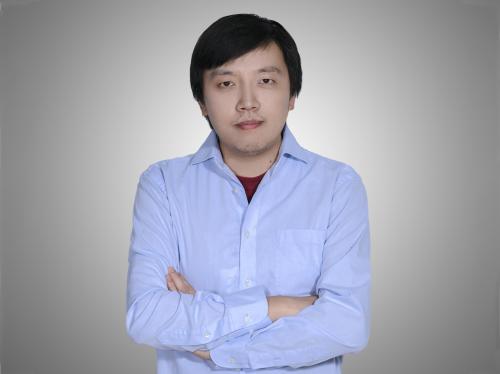 Self-introduction:
Zhe Wu received his Ph.D in Peking University, 2011, for his research on the role of an RNA-binding protein in regulating plant gene expression and development. He then worked with Dr. Caroline Dean at the John Innes Centre, UK, as a post-doctoral scientist for 5 years. His work during his post-doc focused on the interconnection between the RNA-processing of long non-coding RNAs and chromatic repression at FLC, a key gene underlying developmental timing in plants. His expertise is in co-transcriptional gene regulation in plants and he aims to explore more of the unknown roles of these regulatory mechanisms during developmental phase transitions in plants (e.g. seed germination and flowering). In late 2016, he was appointed assistant professor at SUSTC.
Research Interests:
1. Mechanisms of co-transcriptional gene regulation in plant.
2. Co-transcriptional roles of non-coding RNAs.
3. Mechanisms underlying developmental phase transition (flowering and germination) of plants.
Educational background
Ph.D, 2005-2011, Plant Biotechnology, College of Life Sciences, Peking University, China
Bachelor, 2001-2005, Biotechnology, Department of Biology, Qingdao University, China
Professional experience
2016.12-current, Assistant Professor, Department of Biology, Southern University of Science and Technology of China
2011-2016,  Post-doctoral Scientist,  Cell and Developmental Biology, John Innes Centre, UK
Honors & Awards:
2008 National Scholarship of China for domestic graduate students pursuing overseas studies.
Representative Publications:
1.Ietswaart, R., Rosa, S., Wu, Z., Dean, C., & Howard, M. (2017). Cell-size-dependent transcription of FLC and its antisense long non-coding RNA COOLAIR explain cell-to-cell expression variation. Cell systems, 4(6), 622-635.
2.Wu, Z.*, Ietswaart, R.*, Liu, F., Yang, H., Howard, M., and Dean, C. (2016). Quantitative regulation of FLC via coordinated transcriptional initiation and elongation. PNAS 113,218-223.
3.Wu, Z.*, Zhu, D.*, Lin, X.*, Miao, J.*, Gu, L., Deng, X., Yang, Q., Sun, K., Cao, X., Tsuge, T., Dean, C., Aoyama, T., Gu, H., and Qu, L.J. (2016). RNA-binding proteins RZ-1B and RZ-1C play critical roles in regulating pre-mRNA splicing and gene expression during development in Arabidopsis. The Plant Cell 28, 55-73.
4.Wang, Z.W.*, Wu, Z.*, Raitskin, O., Sun, Q., and Dean, C. (2014). Antisense-mediated FLC transcriptional repression requires the P-TEFb transcription elongation factor. PNAS 111, 7468-7473.
5.Zhu, D.*, Wu, Z.*, Cao, G.*, Li, J., Wei, J., Tsuge, T., Gu, H., Aoyama, T., and Qu, L.J. (2014). TRANSLUCENT GREEN, an ERF family transcription factor, controls water balance in Arabidopsis by activating the expression of aquaporin genes. Molecular Plant 7, 601-615.
6.Marquardt, S., Raitskin, O., Wu, Z., Liu, F., Sun, Q., and Dean, C. (2014). Functional consequences of splicing of the antisense transcript COOLAIR on FLC transcription. Molecular Cell 54, 156-165.
7.Crevillen, P., Sonmez, C., Wu, Z., and Dean, C. (2013). A gene loop containing the floral repressor FLC is disrupted in the early phase of vernalization. The EMBO Journal 32, 140-148.
8.Ietswaart, R., Wu, Z., and Dean, C. (2012). Flowering time control: another window to the connection between antisense RNA and chromatin. Trends in Genetics 28, 445-453.
* (Co-first Author)
Contacts:
Research Building No.2 Room 325
email: wuz@sustech.edu.cn