Research Associate Professor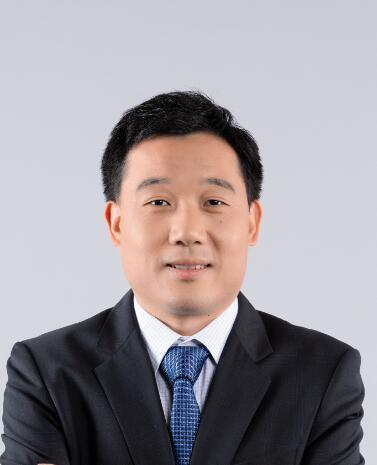 Education
2006-2012 PHD., Chemtry, Peking University
2004-2006: B.S., Chemistry, Taishan College
Work Experience
2021-present Research Assosiate Professor, SUSTech
2017-2020 Research Assistant Professor, SUSTech
2013-2017 Postdoctoral Fellow, Caltech
2013-2013 Research Assistant, Peking University
Publications
1. Fumin Chen, Dongxu He, Li Chen, Xiaoyong Chang, David Zhigang Wang, Chen Xu, Xiangyou Xing*. "Chirality-Economy Catalysis: Asymmetric Transfer Hydrogenation Of Ketones By Ru-Catalysts Of Minimal Stereogenicity." ACS catal. 2019, 9, 5562-5566.
2. Xiangyou Xing, Chen Xu, Bo Chen, Chengcheng Li, Scott C. Virgil, Robert H. Grubbs*. "Highly active Platinum catalyst for nitrile and cyanohydrin hydration: catalyst design and ligand screening via high throughput techniques." J. Am. Chem. Soc. 2018, 140, 17782-17789.
3. Xiangyou Xing, Nicholas R. O'Connor, Brian M. Stoltz*. "Palladium(II)-Catalyzed Allylic C-H Oxidation of Hindered Substrates Featuring Tunable Selectivity Over Extent of Oxidation." Angew. Chem. Int. Ed. 2015, 54, 11186-11190.
4. Yaohong Zhao, Xiangyou Xing, Shaolong Zhang, David Zhigang Wang*. "N, N-Dimethylaminobenzoates Enable Highly Enantioselective Sharpless Dihydroxylations of 1,1-Disubstituted Alkenes." Org. Biomol. Chem. 2014, 12,4314-4317.
5. Lu Wang, Shunyou Cai, Xiangyou Xing, Ying Gao, Tao Wang*, David Zhigang Wang*. "Ag-carbenoid-initiated Catalytic Hydration Cascades: Rapid Construction of Functionalized Bicyclo[3.3.1]nonanes." Org. Lett. 2013, 15,2362-2365.
6. Hui Liu, Yuqingliu, Zhuo Wang, Xiangyou Xing, Anita R. Maguire, H. Luesch, Hui Zhang, Zhengshuang Xu*, Tao Ye*. "Total Synthesis and Biological Evaluation of Grassypeptolide A." Chem. Eur. J. 2013, 19, 6774-6784.
7. Xiangyou Xing, Yaohong Zhao, Chen Xu, Xinyang Zhao, David Zhigang Wang*. "Electronic Helix Theory Guided Rational Design of Kinetic Resolutions by Means of the Sharpless Asymmetric Dihydroxylation Reactions." Tetrahedron 2012, 68, 7288-7294.
8. Hui Liu, Yuqing Liu, Xiangyou Xing, Zhengshuang Xu*, Tao Ye*. "Total Synthesis of Grassypeptolide." Chem.Commun. 2010, 46, 7486-7488.
9.Pan, Yupeng; You, Yipeng; He, Dongxu; Chen, Fumin; Chang, Xiaoyong; Jin, Ming Yu; Xing, Xiangyou. Asymmetric Synthesis of γ-Secondary Amino Alcohols via a Borrowing-Hydrogen Cascade. Organic Letters, 2020, 22, 7278-7283.
10. Dongxu,He; Xingjun,Xu; Yi, Lu;MinJie,Zhou*;Xiangyou,Xing*. Dongxu,He; Xingjun,Xu; Yi, Lu;MinJie,Zhou*;Xiangyou,Xing*. Organic Letters,2020,22,8458-8463.
11. Yali,Zhou ; Xingjun,Xu; Hongwei,Sun; Guanyu,Tao;Xiao-Yong,hang; Xiangyou,Xing; Bo,Chen; Chen Xu. Development of highly efficient platinum catalysts for hydroalkoxylation and hydroamination of unactivated alkenes. Nature Communications. 2021, 12, 1953-1964.